Drain Cleaning
Has your sink or bathtub been draining a little too slowly? Is there standing water that shows no signs of going down the drain? Do you have to clear the same drain over and over, only to have it clog again?
If you want your drains cleaned quickly, affordably, safely, and reliably, you need to call Stanley. Our plumbers have a full arsenal of snakes, jetters, and drain cameras to eliminate your pesky drain clogs for good.
---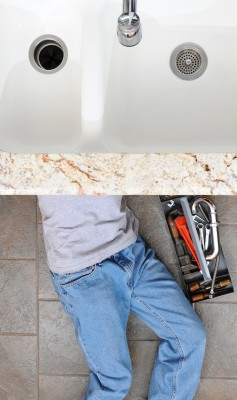 The Dangers of Trying to Clean Your Own Drain
Most home owners have tried using a liquid drain clog remover at one point or another. They sell them pretty much everywhere, and they seem to help a little, right?
The problem with liquid drain cleaners is that they don't know where to stop. The stronger drain cleaners can take out whatever's causing the clog (as long as it's organic), but may also eat into your drain pipe. Galvanized steel and PVC pipes have little defense against this kind of corrosion, and relying on liquid drain cleaners can quickly cut the life of those pipes short.
If you can't afford to wait for a professional drain cleaner, your best bet is to use either a plunger or a closet auger, which is available at any hardware store. Plungers aren't just for toilets, either. You can also use them to clear drain clogs in sinks, showers, bath tubs, and floor drains. Just be sure to thoroughly wash off the area afterwards, or keep a second plunger just for those drains.
---
We Can Remove or Retrieve Anything Clogging Your Drains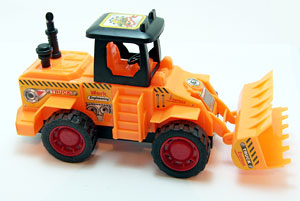 Sometimes just pushing through a drain clog isn't good enough. Some clog causes, like toys and diapers, should be removed from the drain line without pushing them into the sewer. Other items, like wedding rings, absolutely need to be retrieved.
Our plumbers can retrieve any items lodged in your drain with the help of a specialized drain video camera. If there is a risk of losing an important item down your drain forever, be sure to call us right away.
---
Call Today for the Best Drain Cleaning in Redwood City CA!
If any other plumber in Redwood City can take care of you drain clogs faster, more effectively, or for a lower price, that's news to us. Our drain clearing specialists have been at it for over 20 years, and we hope you'll call today to see why. You're welcome to contact us any time to learn more about our drain cleaning techniques, or to get your drain clearing underway.